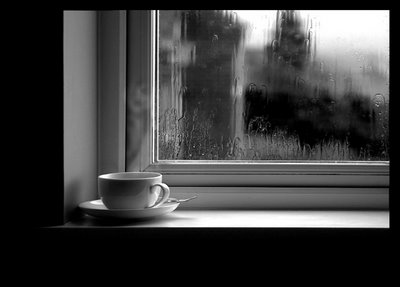 This isn't my window, but it sure looks like it could be. It is a rainy Saturday here, not a good day for a softball game or moving day, both things people in my family were planning. So today I will clean, sew, read and cross stitch. All the things I love to do (except the clean - I am not crazy about that but I do like the results!).
It is said that April showers bring May flowers. We have had some unseasonable weather this Spring and it has really teased us with warm weather. I am READY for warm. My friends who spend the winter in Florida are starting to return and I hope they bring some warm weather with them. We are planning our first camping trip of the summer in a few weeks and I want to have nice weather for that.
I will also be planning my projects for our quilt group's Spring retreat coming up very shortly! I like to cut my projects ahead of time and so I can concentrate on sewing. It will be a fun weekend.
Mary
is planning some great treats for us - we are like little kids who can't wait to see what surprises will be on our sewing table every morning. We will have a Chinese Auction to help us pass along our unwanted and unused sewing and quilting things, a book table with quilting books, novels and non-fiction books we can part with and lots of food and laughter. We had our monthly gathering the other night and we all realized that this weekend is coming much faster than most of us realized.
April also brings my birthday. I don't mind turning another year older - especially this year! This year has made me realize how precious life is and I treasure every minute with my family and friends. So bring on the cake and the many candles!! LOL